This is a letter from our Your Language Connection's Michelle Salinas, who found YLC nearly 20 years ago. She's passionate about our community and she and her team showed up in force for the recent Race Against Racism in Lancaster.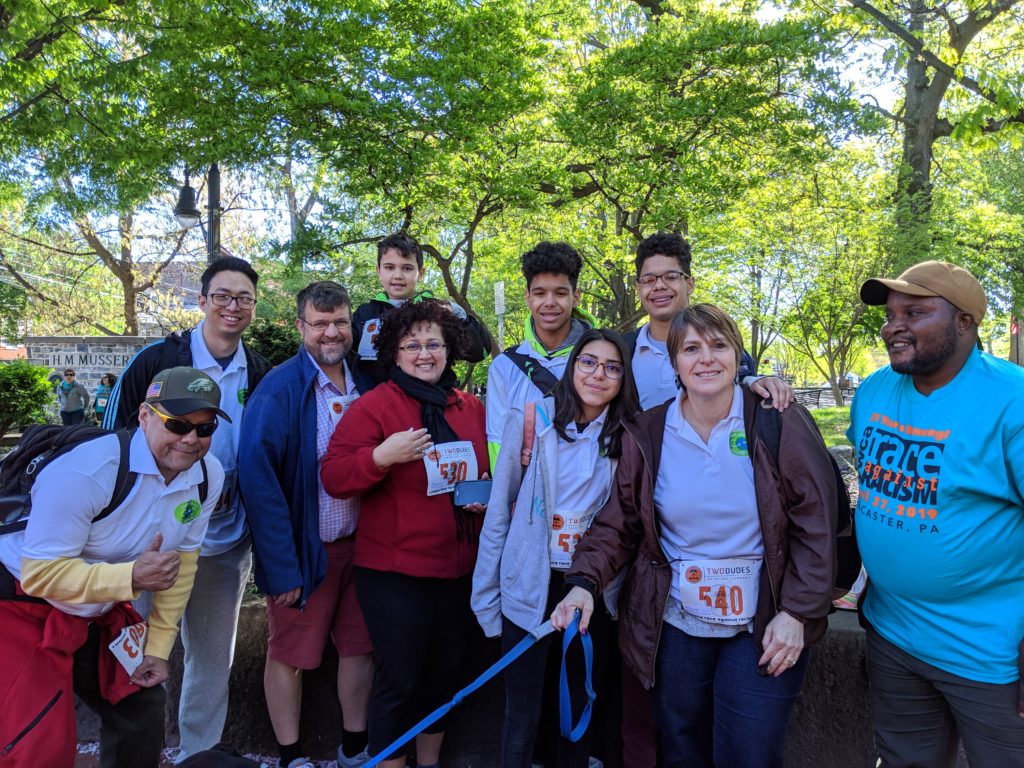 This is what she had to say…
The weather was sunny, windy, cool but not too cold… No rain!

We had four interpreters and their families join us for the Race Against Racism. Your Language Connection was 13 strong and although we ran into some difficulty finding the rest of the groups, we put on our bibs and joined the race already underway.

I really enjoy supporting local events and offering social activities to our team because we have the opportunity to interact and talk to each other. It's great to interact with our team's families as well. We even met and talked with others supporting the Race along the way. We spent time talking and learning about each other while walking

There were people cheering and supporting on the sidelines just about the whole race. There were signs along the road to McCaskey East, made by students, supporting their play "Jem in the Jungle"  in early May.

The signs are great and definitely conversation starters. We spent some time at the Humanity Fest and also ran into more people we know.

The interpreters thanked me for inviting them to be a part of this event and want to make sure we do it again next year. They enjoyed themselves, felt good about what they were doing, and especially liked getting to meet and learn about others.

At Your Language Connection, we believe in fostering connection through our community by providing language services and participating in community events.

Michelle Salinas, President, Your Language Connection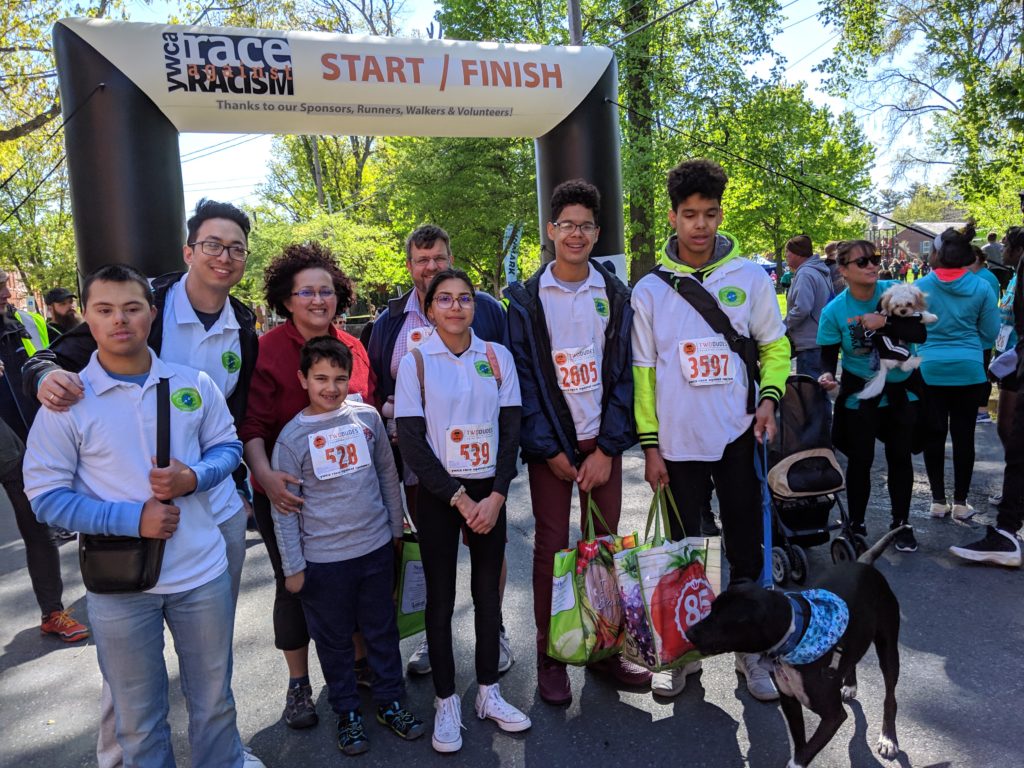 Check back for more information about what Your Language Connection is up to next!