Interpretation Services in Lancaster
Our services allow you to gain a competitive edge by helping you meet the needs of your clients and reaching out to a broader audience—all with the highest levels of professionalism and expertise at affordable and competitive rates.
Translation Services In Lancaster
Our translators take the time to make sure the message is exactly what the client wants to communicate. We offer a fast turnaround time at affordable rates. We also have on-site notary public services for our client's convenience.
Conversational Language Classes
We understand working with a new language can be challenging. We provide people, businesses, and organizations conversational language services in Lancaster, PA that are specifically designed to meet your needs.
Ready to Get Started?
If you're ready to hire our language interpreters, utilize our translation services, or sign up for a language class… we make it easy for you to get started. Let us know how we can help. All you have to do is provide details about the services you need, a time and location that best serves your needs, and the ultimate goal you have in mind and we'll work with you to customize the service!
Community Focused
We provide jobs for immigrants and refugees right here in Lancaster to earn a living while helping their community communicate better and more effectively. We are community focused and our interpreters and other staff live within Lancaster as well.  Your Language Connection is a win-win for local businesses, families, schools, and other organizations because we live, work, and raise families in this community.
Family Focused
We treat our employees, and all of the organizations we work with, like family. This has always worked for Founder and CEO Michelle Salinas and has been the catalyst for the company's amazing growth. People want to work for her and local businesses want to work with her. If you're looking for great employment where you can share your language skills with others, or you need to hire a language interpreter here in Lancaster, be sure to hire us!
Relationship Focused
Your Language Connection prides itself on being a team of professionals who value the relationships they build along the way. Our language teachers, translators, and language interpreters are asked back by name in many cases because of the rapport they develop with the family, person, business, or organization.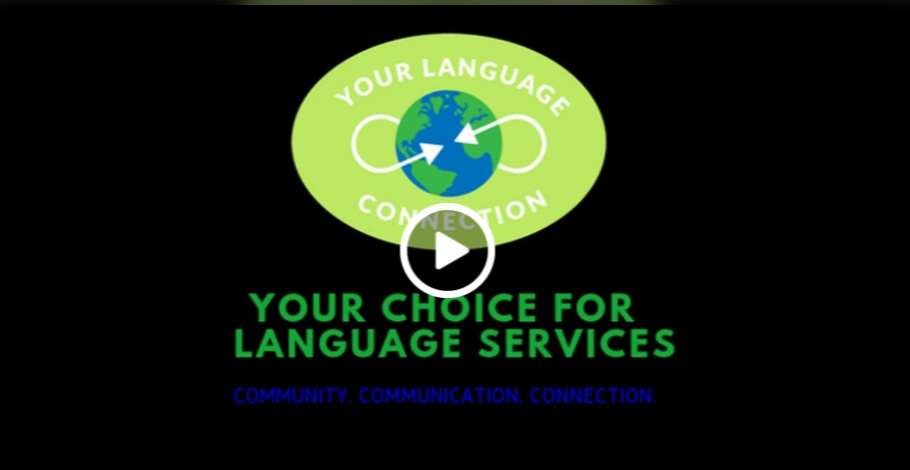 Our Mission
YLC provides quality professional language services in Lancaster, PA while promoting communication and connectivity between our customers and families of unique and diverse cultures.
Our language classes, interpretation and translation services pave a way to educate, inspire and empower those in our community.
Conversational language Classes
Customized Instruction For Every Student
Whether you're getting ready for a family vacation to a foreign country, going on a mission trip, or teaching cultural sensitivity to your staff in Lancaster, Your Language Connection is the premier conversational language class provider. Whether it's your first time taking a class or you're looking to improve upon your current language skills, you'll find what you need with our services.
There is a big difference between the traditional language classroom and customized conversational language classes.