To say that this has been a challenging season would be the biggest understatement ever voiced.
At Your Language Connection, our team is our family, and it is very important to us to treat our team members with the respect and kindness that they, and everyone in our community, needs and deserves. We've been trying to provide services for our community and have found great success in the past few months with an increase in online learning. Thank you for supporting our classes!
Then, Covid-19 reared its ugly head again, and we were unable to fill our online classes and can't pay our teachers since our community isn't signing up for the classes. We understand and appreciate all that you've done for us and that you're going through as well.
As a small business owner, these are very difficult and unprecedented times and I just wanted to share with you, as founder and CEO of Your Language Connection, that we are here for you and can be a resource to you during this challenging time.
We know first-hand what it's like to have teenagers trying to navigate the virtual schooling situation and are offering translation services to help with language challenges your children might be facing during this time. We also can assist with tutoring if you are experiencing frustration with trying to communicate with the teacher via the computer.
It looks like we will be continuing to do most things virtually in the coming months as well, so if you need assistance with translation services, we have you covered there as well.
We will be holding off on our language classes until after the new year, but please feel free to contact us with questions regarding our classes, and you can even purchase a gift certificate as a perfect holiday gift, for someone you love to learn with us in the new year!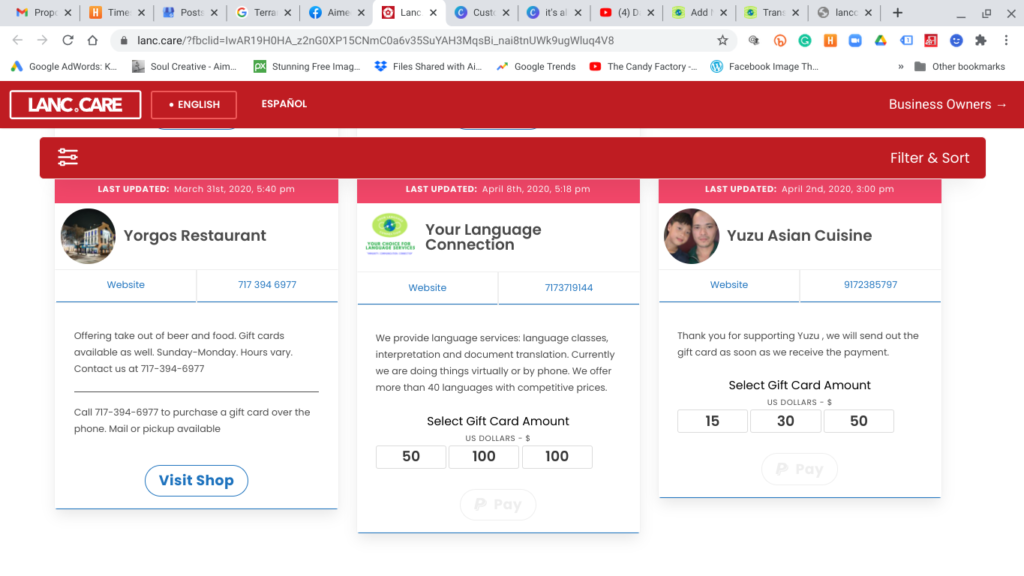 We've had a busy Fall in our family with lots of changes with four teenagers and know how challenging things are for everyone right now. Keep in mind that learning a new language is fun, it's a great way to challenge your brain while offering you a new skill you can take anywhere… as soon as we're allowed to travel again!
From our Your Language Connection family — and the Salinas family — to yours, we wish you health and a happy Thanksgiving however you choose to celebrate this year!