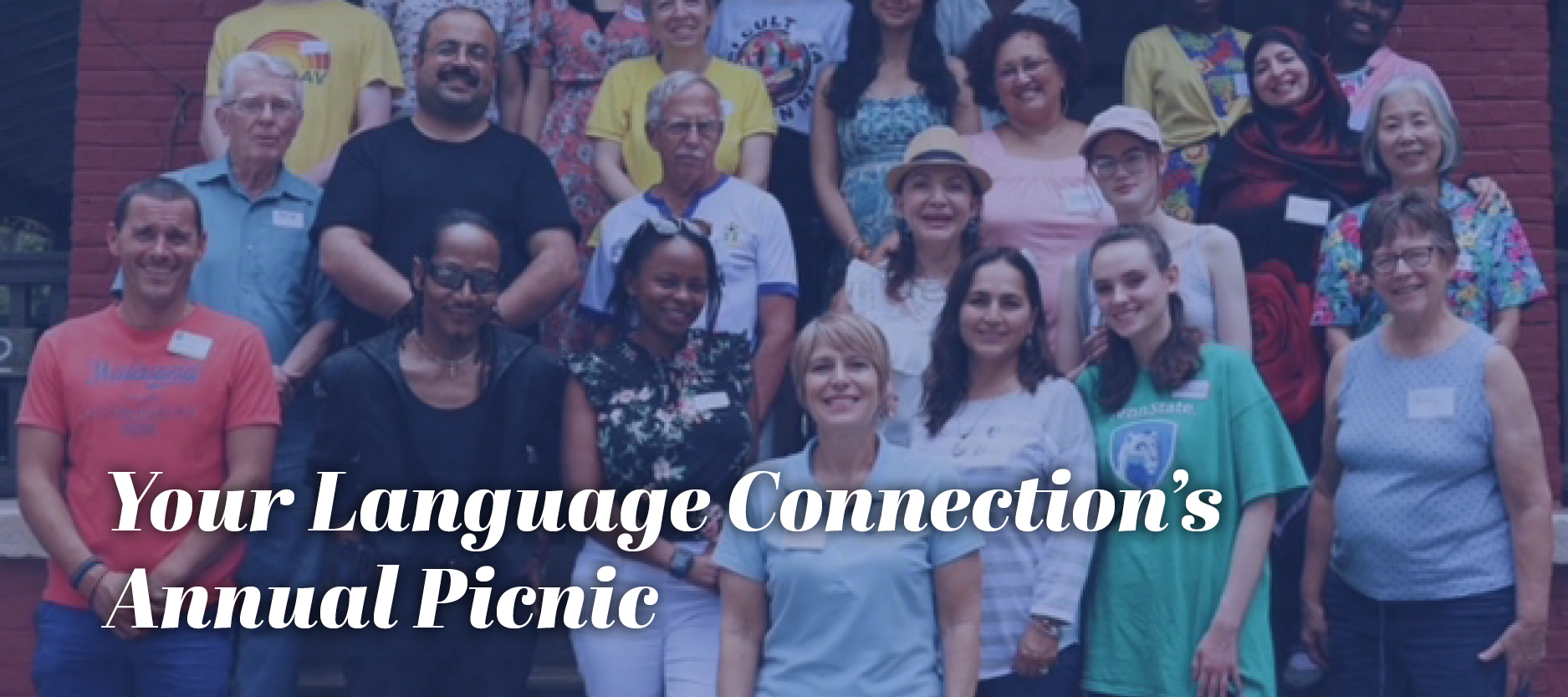 In an organization where most of our work is done independently, whether at the computer, out in the field, or in the classroom, it is essential for us to build a spirit of camaraderie and recommit ourselves to our ideals as a company. We were able to do just that this August!
On one of the most beautiful, temperate, sunny Saturday afternoons, the staff and families of Your Language Connection converged on a park in Lancaster, PA, to celebrate what we do. While respecting confidentiality, we shared stories of the types of assignments we've been on. We talked in and about the languages we speak and the ones we want to learn. We met the people who call our co-workers mom, dad, husband and wife. We remembered that we are all part of a larger human family and that one of the ways we can make that better is by empowering communities through language.
Michelle, our CEO, was there with bucketfuls of YLC swag that we'll also be sharing with our clients. We had raffles and contests to get to know each other better, and we shared what we love most about the work that we do. And most importantly, there was food! A local caterer provided some of the most delicious traditional and not-so-traditional picnic fare, which was accented by the potluck offerings brought from every corner of the globe. Everyone was able to taste new foods and share some of our favorites.
Are you already planning some celebrations with your organization? Are you looking for a way to increase your focus on Diversity, Equity and Inclusion? We would be happy to provide customizable, fun and interactive workshops that bring about openness to other cultures, and sensitivity and awareness of the cultures that make up your workplace and our community. And we can even do so with food, music and all of the things that make a celebration. Keep us in mind as you plan any holiday season staff celebrations!