We're excited to be approaching our 20th year in business serving the community of Lancaster and the surrounding counties. It's hard to believe that 19 years ago this business started at the kitchen table of the founder, Michelle Salinas.
Lancaster is home to many businesses started by women over the years, and Michelle is really a trailblazer in Lancaster offering services that are unique and necessary in our diverse community. I sat down with Michelle and asked her a few questions about the changes she's experienced over the last 19 years.
"The biggest change I've seen is the large growth of refugees settling in Lancaster from so many different countries. We are a welcoming community and it's exciting to work with people from so many different countries, learn about their stories, and celebrate all the great things happening in their lives now that they are here in our community.
Because of this growth, there's an increased need for interpreting services in many different languages, as well as requests for language classes for people who would like to learn a language to be able to communicate with their neighbors and coworkers.
In addition to an increased amount of immigrants, we have many foreign-owned and international manufacturing companies here in Lancaster that also use our services regularly.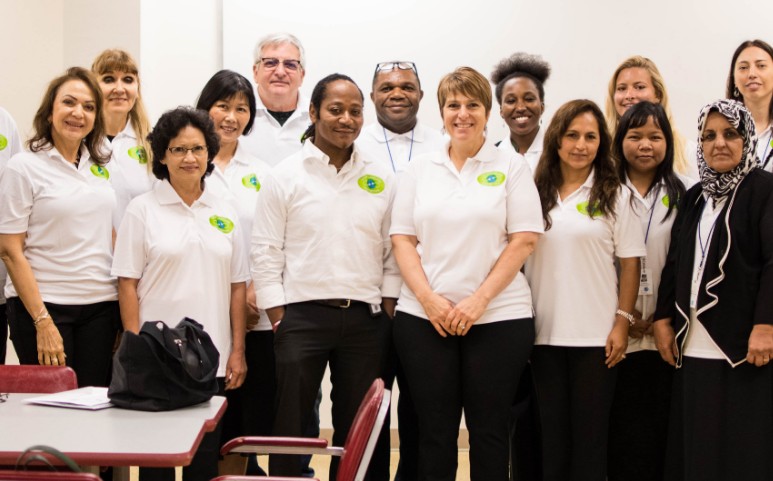 When I began in 2000 there was just one company that used our services, now there are more than 10!
We receive positive feedback from our clients regularly and my team members who thank me for the opportunity to help people in their community while also earning money to support their families."
Be sure to follow our blogs for more conversations with Your Language Connection founder, Michelle Salinas!