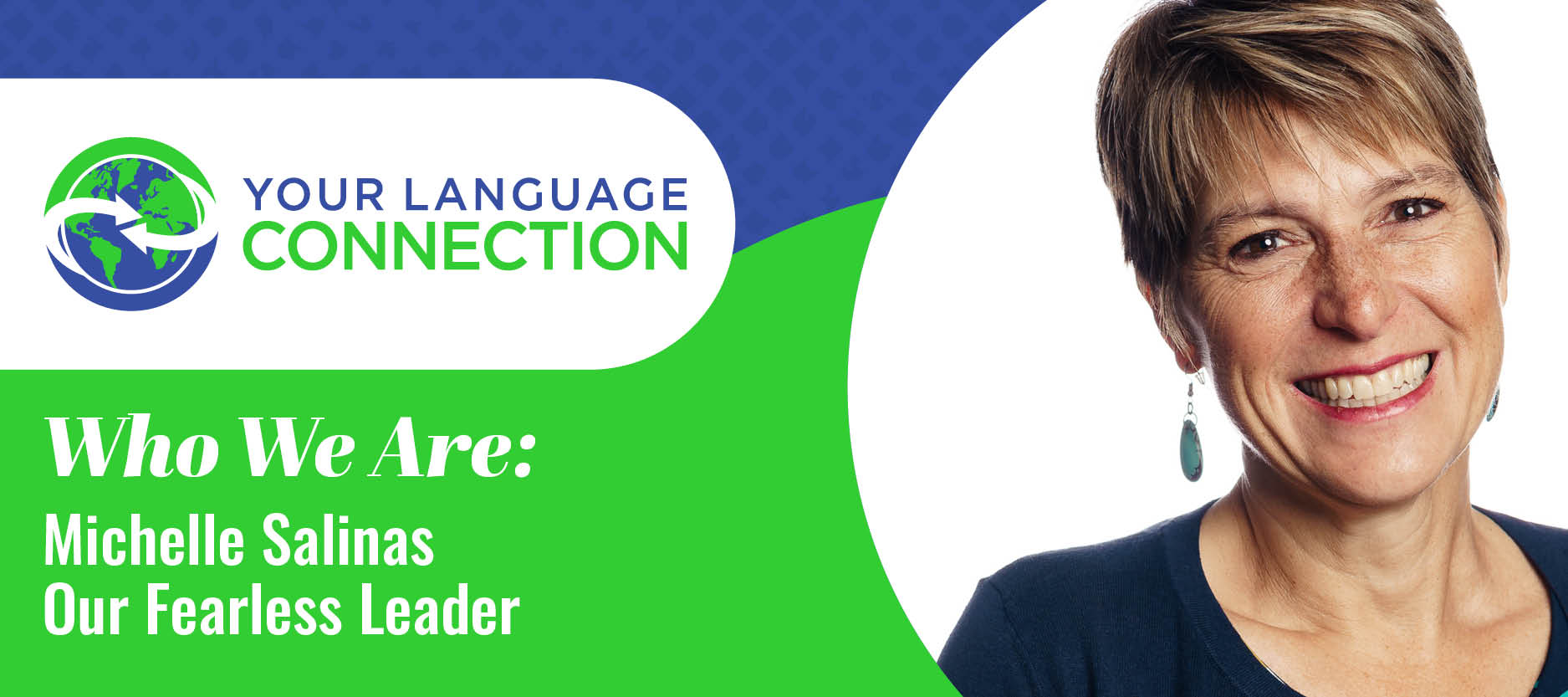 Who We Are: Michelle Salinas
Meet Michelle Salinas: The Heart and Soul Behind Your Language Connection
Michelle Salinas, the visionary leader of Your Language Connection, is not just a CEO and founder but a testament to the power of passion and dedication. Her journey from humble beginnings to a thriving business is an inspiration to us all.
A Passion for Language and Education
With extensive experience in the field, Michelle Salinas has proven herself as an astute owner and a dedicated educator. Her expertise spans various domains, including Spanish, English as a Second Language (ESL), social services, event planning, and foreign languages. Michelle's multifaceted skill set has been instrumental in the success of Your Language Connection. 
The Beginnings of a Dream
Michelle's story goes back over two decades when she began teaching language classes in the cozy confines of her basement. It was a modest start, but her passion and unwavering commitment were boundless.
Growth and Gratitude 
Over the years, Your Language Connection has blossomed, growing from a small basement operation into a thriving enterprise. Though the need for conversational language classes was the inspiration for YLC, a bigger need was discovered as Michelle's clients started asking for interpreters and translators to meet their daily interactions with the diverse population arriving in Lancaster. 
A Foundation of Community and Connections 
At the heart of Michelle's success is her remarkable ability to foster meaningful relationships. She is a true community builder, a quality that allowed her to assemble an exceptional team and establish a business founded on the principles of community, communication, and connection. Michelle Salinas, CEO, and Founder of Your Language Connection, is not just a successful entrepreneur; she's a living testament to the potential of passion and persistence. Her evolution from a basement classroom to a thriving language services and education provider reflects a story of dedication, unwavering family support, and a commitment to bridging gaps through language and connection. Michelle's mission extends beyond business; she's dedicated to helping those with disabilities, advocating for parents with children who face similar challenges. She's deeply passionate about motivating, teaching, and communicating, all while making a profound difference in the lives of others. Michelle's journey reminds us that with the right blend of passion, hard work, and a supportive community, anything is possible.