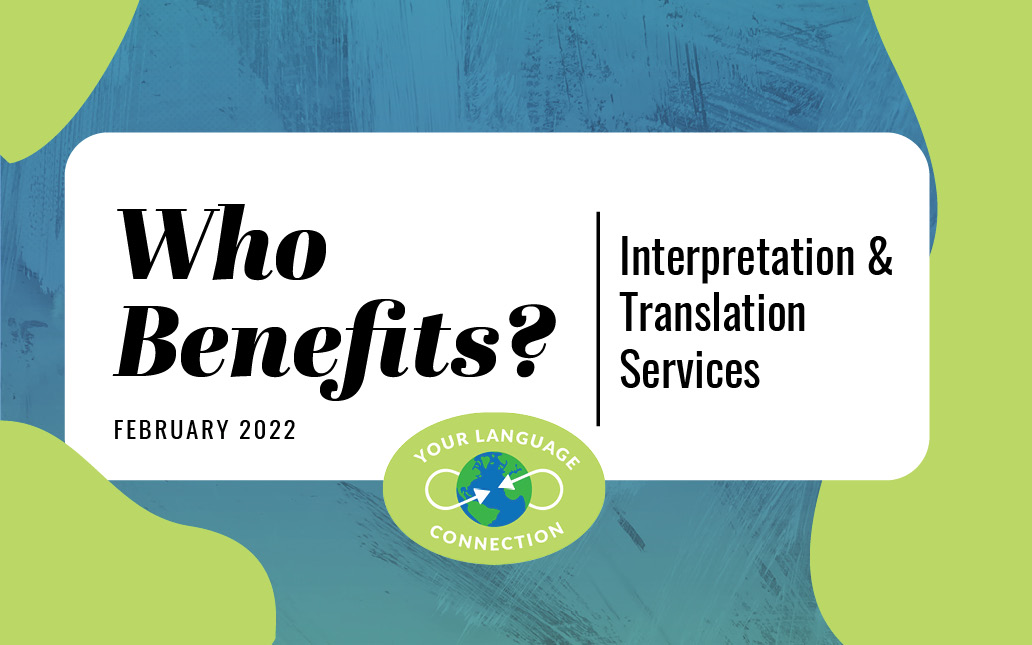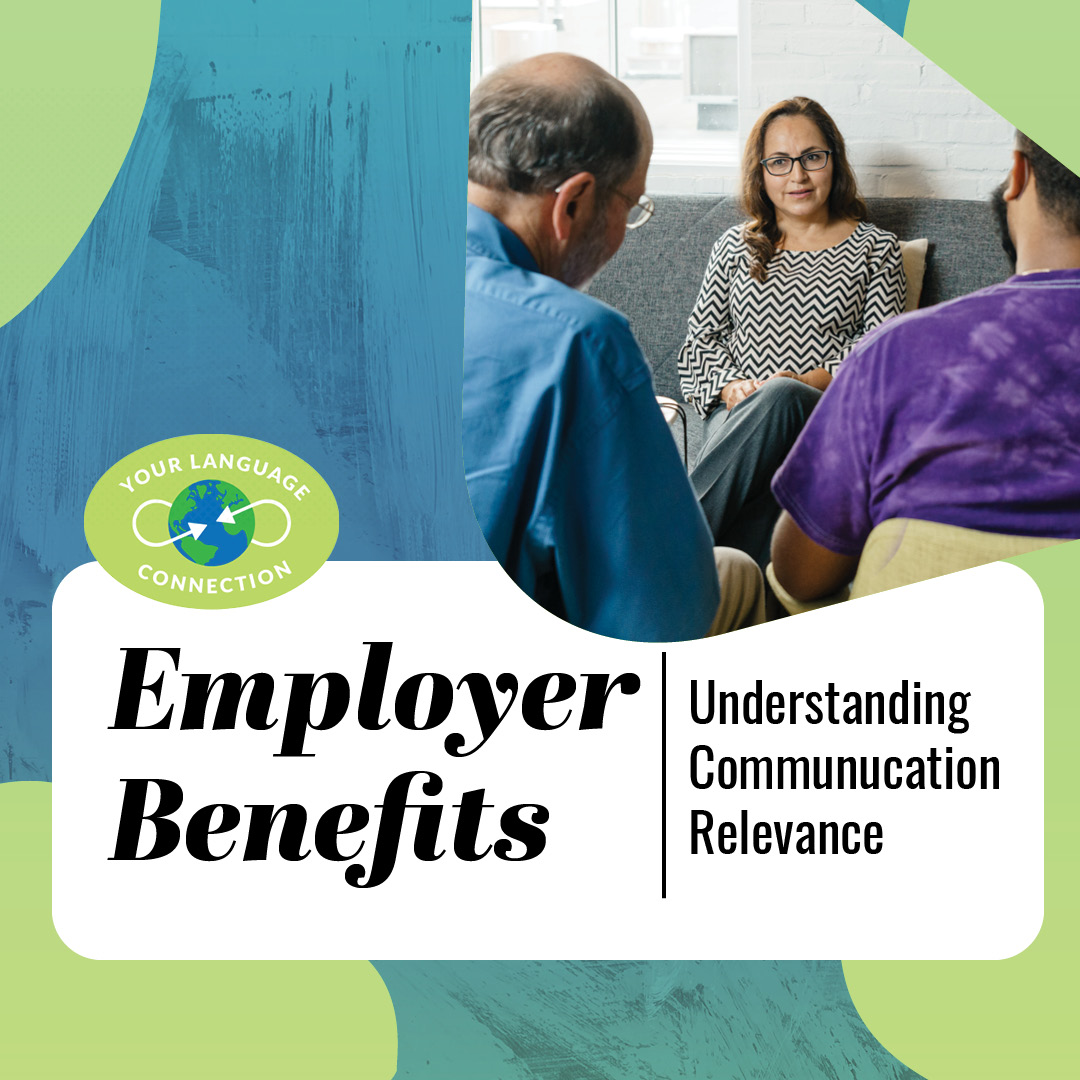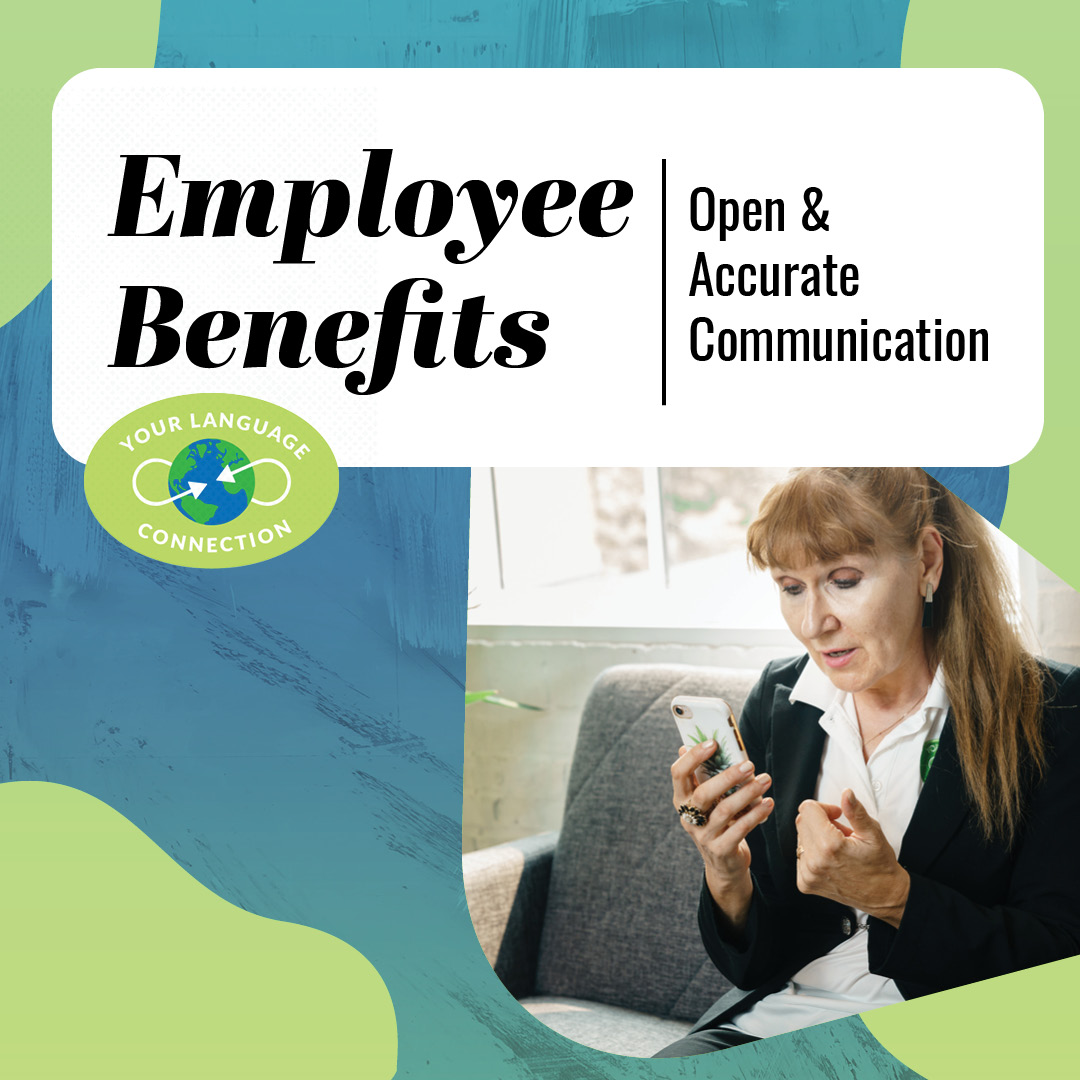 Who benefits from professional interpretation and translation services?
Interpretation and translation services help growing businesses with employees whose native language is not English.. Your Language Connection helps businesses retain employees by connecting with them verbally and culturally to bridge communication and culture gaps and help employees and employers feel better understood.
Employer Benefits:
Employers benefit from professional interpretation and translation services by establishing an understanding relationship with their employees and providing clear communication between employers and employees. In addition, we can provide a better understanding of cultural differences that impact the workplace and interactions among employees. Clear communication improves relationships, builds trust, and motivates employees to do their best work.
Employee Benefits:
Employees benefit from professional interpretation and translation services by encouraging open and accurate lines of communication between the employee and employer. Cultural differences and language barriers are slowly broken down by the translators and interpreters to make room for lasting, productive employer relationships. When people feel valued and understood, they perform better and remain loyal to their employer.
Customer Benefits:
Your end user, the customer, benefits by ensuring that translated materials are accurate and that culturally relevant information is properly translated and interpreted. In the business world, trust is crucial and incorrect translations or misunderstandings caused by language barriers will not give people confidence in what you're trying to communicate.
Industries that Benefit:
Almost anyone benefits from professional interpretation and translation services, but there are a few industries that are particularly susceptible to poor translation-related communication issues. As the economy grows and employs a wider variety of skilled workers, the manufacturing and distribution industries will benefit immensely from professional translation and interpretation services by helping their employees and employers work together and communicate more efficiently and accurately. Miscommunication costs time and money, and also the potential loss of employees during a time when no business can afford to lose employees. Professional communication builds trust and loyalty.
Interested in Learning More? Get In Contact With Us: