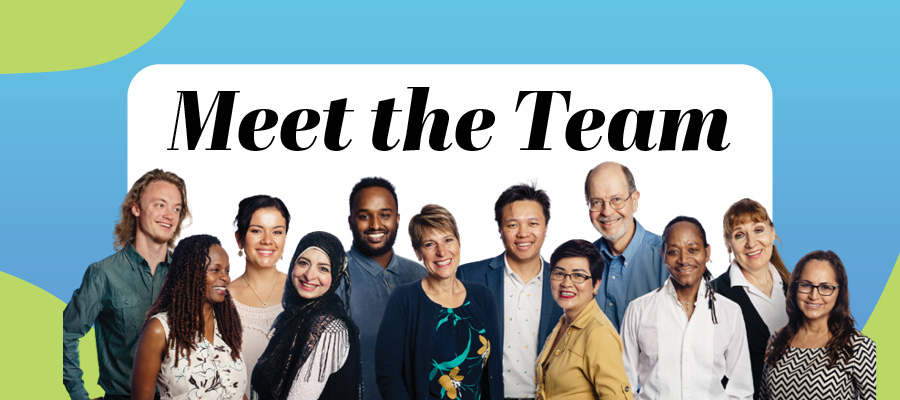 We love our team at Your Language Services. 
Michelle Salinas, Owner of Your Language Services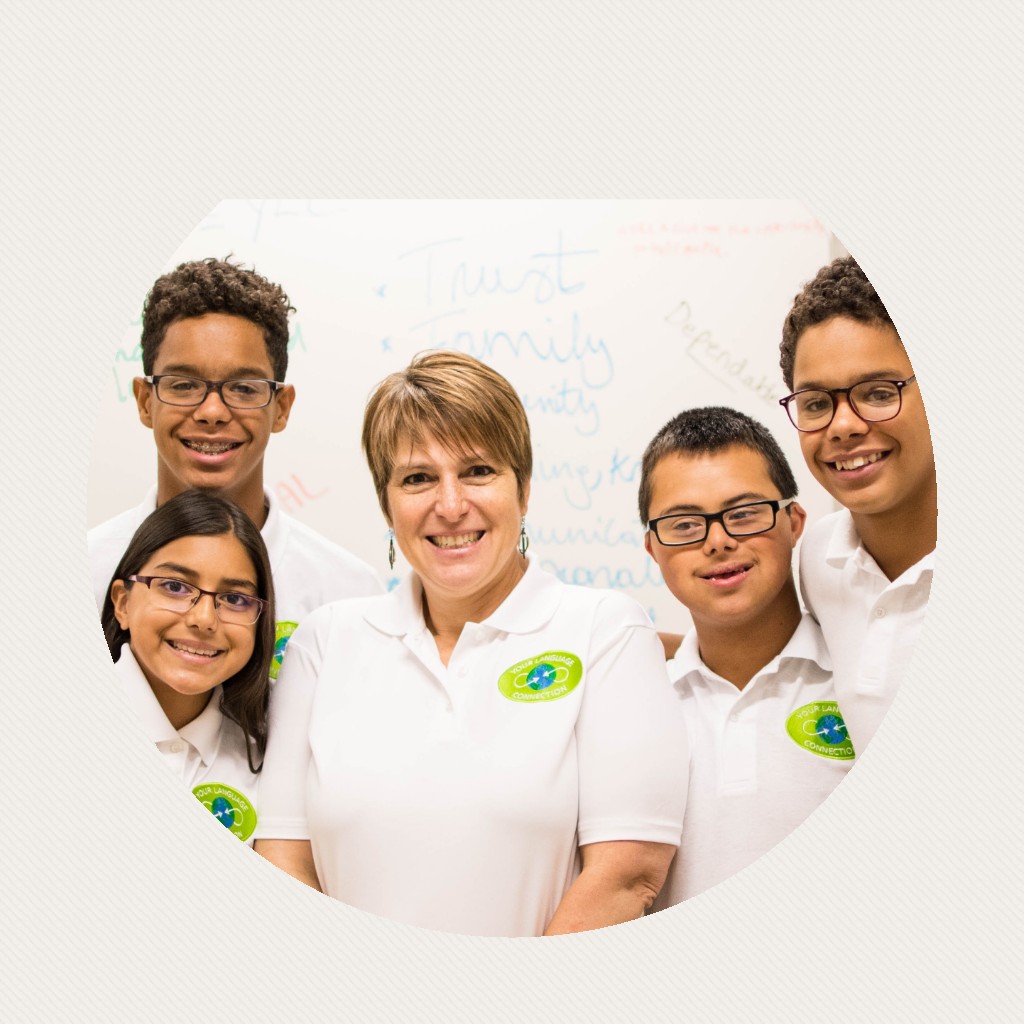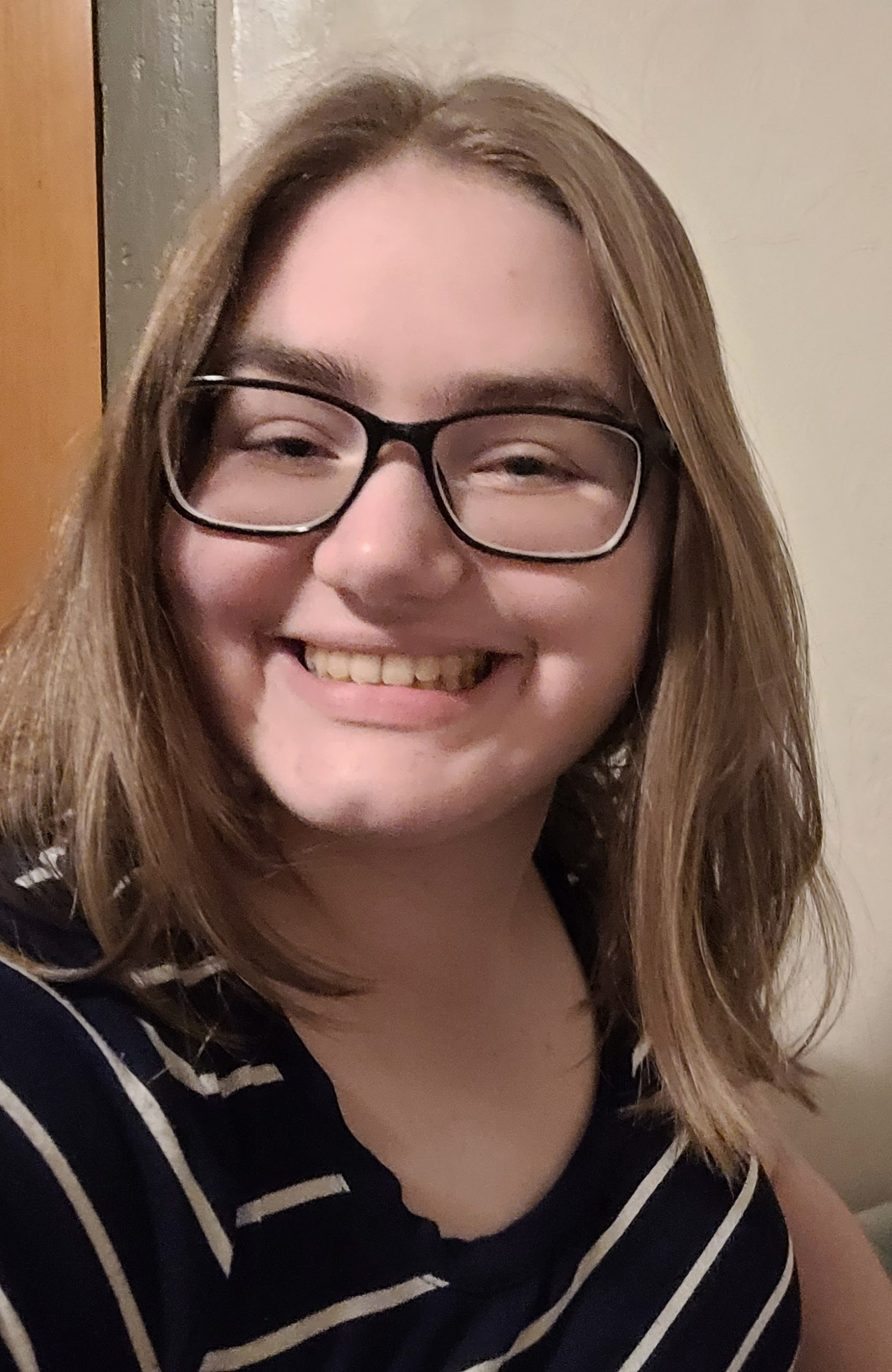 Katherine
Intern, Translator: English, German, and Spanish
I am a senior at Gettysburg College with a major in German and am the new administrative intern with Your Language Connection. I have spent the last 8 years learning and mastering German. Language has always been a passion of mine, so the opportunity to help coordinate translations, interpretations, and classes for other languages excites me. I hope to spend my time with Your Language Connection learning about more options for future careers while expanding my abilities. 
I am a new addition to the Your Language Connection family as an interpreter, translator, and teacher of German. I have spent the last 8 years studying German, and I won an award in 2017 for my German. I am currently a German major at Gettysburg College. I was born and raised in Lancaster County; however, I have always had an interest in other languages and countries. As a result, I have been to Germany twice and Mexico once. I spent 4 years studying Spanish and have spent time independently teaching myself other languages. I am excited for this opportunity to share my growth and development with others as they learn and grow.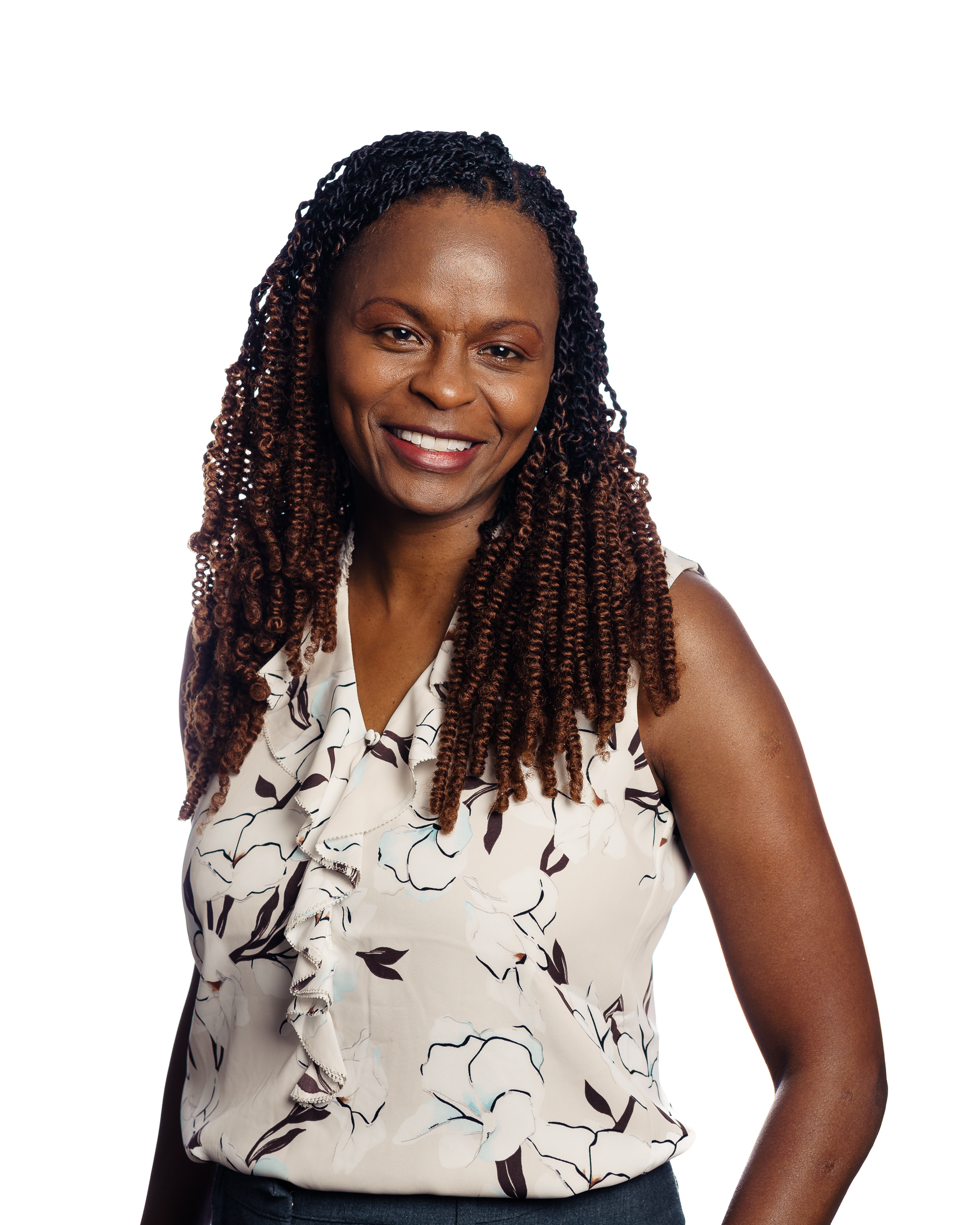 Lucy
Translator: Swahili, French, and English
I was former youth Chair of African Alliance of the YMCA leading all the African Youth programs. I also have a BA in International Studies and MS in Emergency Management both from Millersville University. I love swimming, hiking, and playing…yes playing
I got recruited by Michelle in 2009 while I was working at YWCA in Lancaster. With over 12 years of working with YLC, I have grown in translating skills but also, I have become more compassionate towards refugees and new families that have moved to Lancaster. I am more aware of the hardships they go through.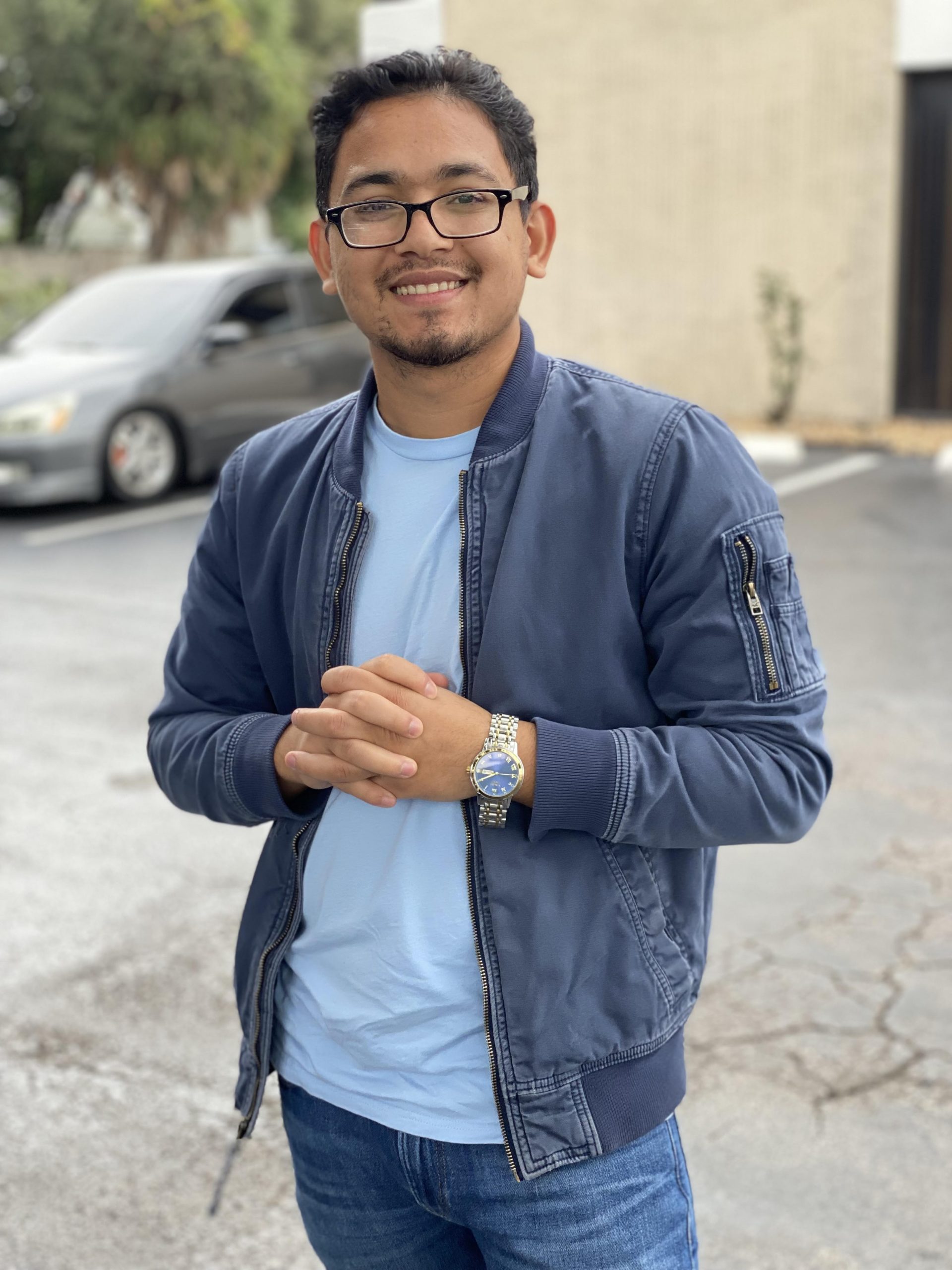 Ramesh
Translator: Nepali and English
I was born and raised in Nepal. I had the privilege of coming to the United States at the age of 9 and I have been living in the U.S. ever since. I am fluent in both English and Nepali. I am currently attending River University in Tampa where I am pursuing an associate of arts in ministry.

I have been interpreting for my family and friends for a few years. I have a few hobbies that I enjoy doing, such as: watching soccer matches, reading books, and playing soccer. I got involved with YLC through a friend and have noticed improvements in my communication skills when it comes to interpreting. I love working with people and it's always a plus to work with kids.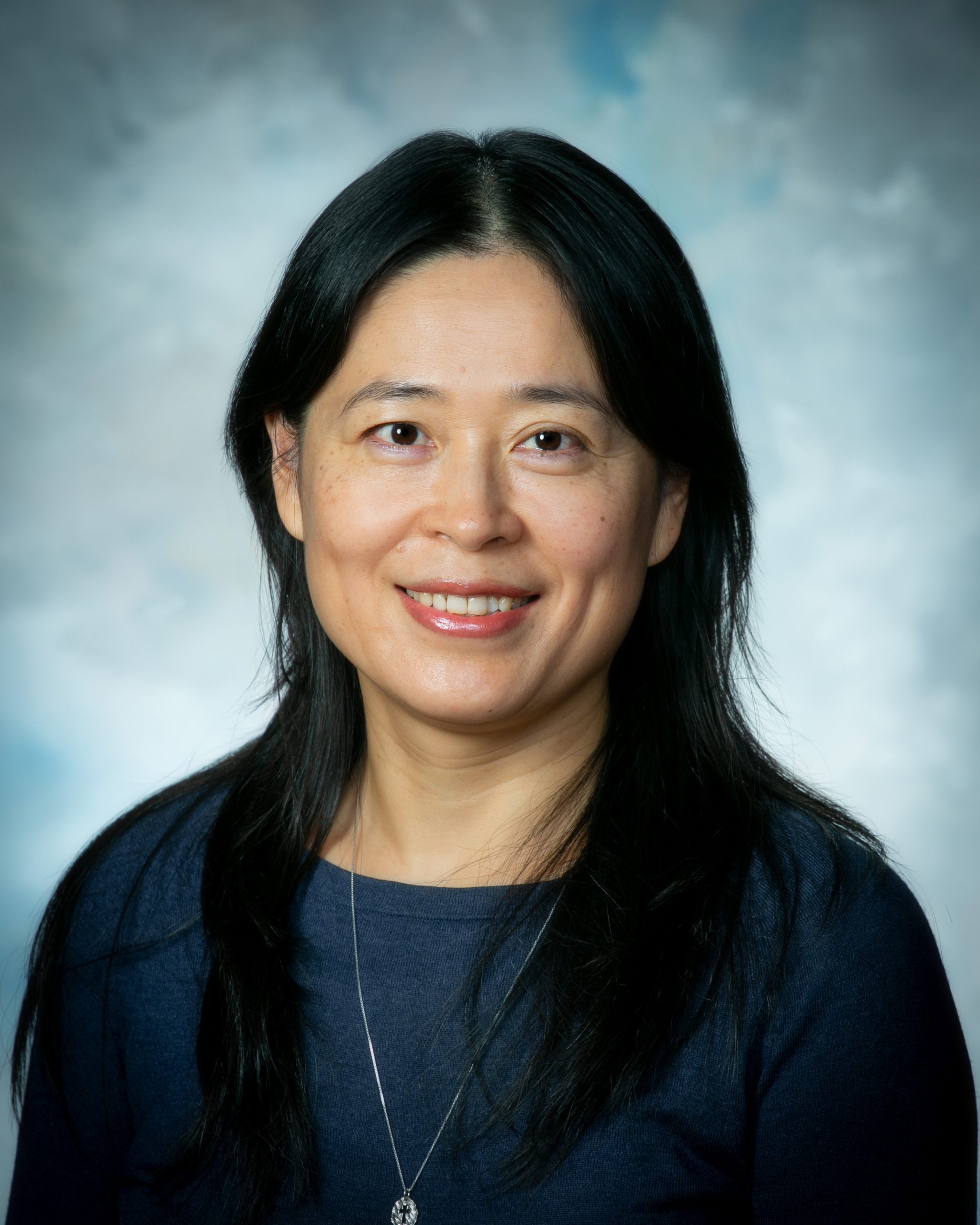 Guang
Translator: Mandarin and English
I speak Chinese (Mandarin) and English. I come from Qingdao, a very beautiful seaside city in northern China. I graduated from a university in Beijing in 1993 and got a Bachelor's degree in economics. I came to Lancaster, PA in 2014 and finally settled here. I really enjoy the peaceful life in this lovely town. I like cooking, music and traveling. I like the saying "live and learn". I am very glad to join the YLC team. I look forward to working with people thus enabling me to learn new things too.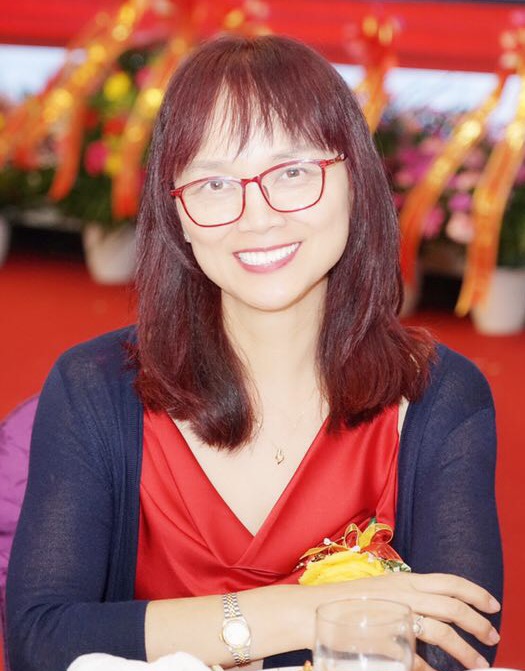 Mabel
Translator: Mandarin and English
Mabel was born in Guangzhou, China, where she worked as a Cantonese radio host for eight years. After immigrating to California, she again worked as a radio host for Sing Tao Chinese Radio, later for Bay Area Metro Chinese Radio. After moving to Pennsylvania, she found her true calling in education. She started teaching Chinese through the Huasheng Chinese Language Learning Center, which she founded. She has taught Chinese to both students and adults at several schools and currently teaches at a private school. She has a master's degree in teaching Chinese to Speakers of Other Languages.
Anjalika
Translator: Nepali, Hindi, and English
I am from Kathmandu, Kingdom of Himalayan country Nepal. I can speak Nepali, English, Hindi, and Japanese as well. I have been living in Lancaster since 2012 and running a family business, an
international grocery store. I love to travel, work with people, learn about different languages, and exchange
cultures around the world. In my spare time, I love to cook new recipes and watch tv shows. Besides that I
like to do yoga, clean, read, dance, and chat with friends.
I am always passionate about working with people and helping others. I believe that no matter how good we are, we can always be even better. I look forward to continuing to grow my skills and expand my knowledge through my work with Your Language Connection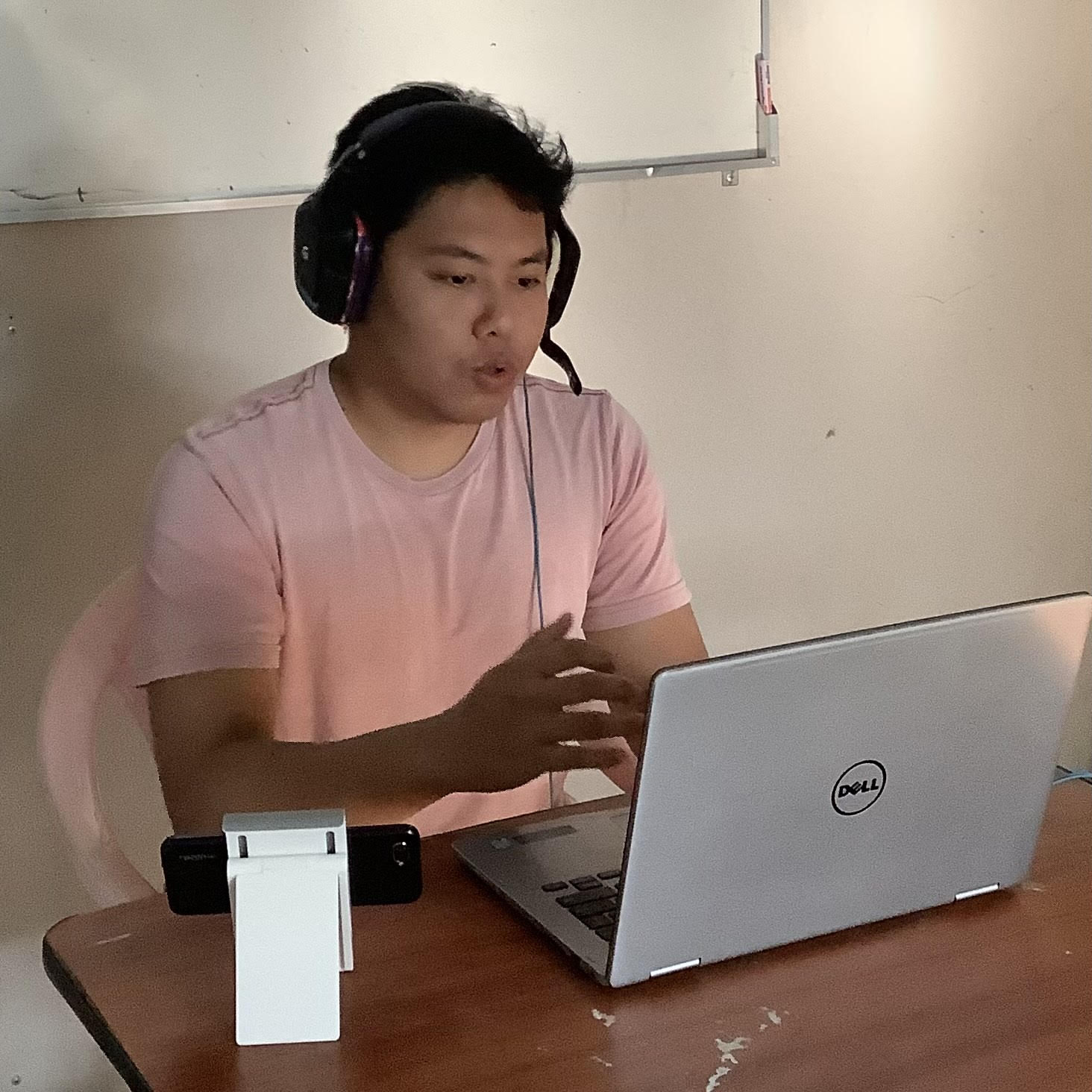 Aung Kaung
Translator: Burmese and English
I am from Myanmar(Burma) and I speak Burmese and English.
I enjoy gaming, watching TV series, and traveling.
I'm quite new to the team, but the training that I attended with YLC has enabled me to know more about interpreting and translating for the clients we serve. I am motivated and ready to work with clients and support their Burmese language needs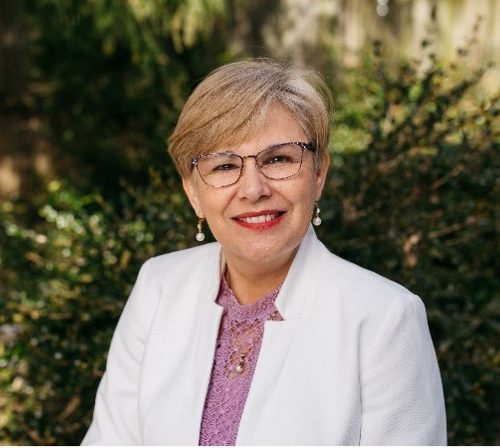 Elizabeth
Translator: Spanish and English
Elizabeth was born in Arecibo, Puerto Rico and in the last 30 years has been a proud resident of the southeast part of the city of Lancaster. She has lived 8 yrs in Bogota & Armenia, Colombia with her family.  Served a little over 7 yrs as a Chaplain-Interpreter at W&B Hospital/LGH.  In Puerto Rico she completed her BA in Health Education in Universidad de PR. She is passionate on women's issues/Latina identity, racial justice and community development for the unprivileged. Community Interpretation is a calling and a mission for her, in order to serve the needs of the bi-cultural and bilingual community.
Elizabeth has over 17 yrs. interpreting in diverse settings, with both consecutive and simultaneous interpretation. Working with YLC has offered great diversity and opportunities to give back to the Lancaster Community as a Spanish Community Interpreter. Mrs. Salinas is supportive of the interpreters, creating an enriching community of learning together, as we serve jointly in all the different environments in central east PA.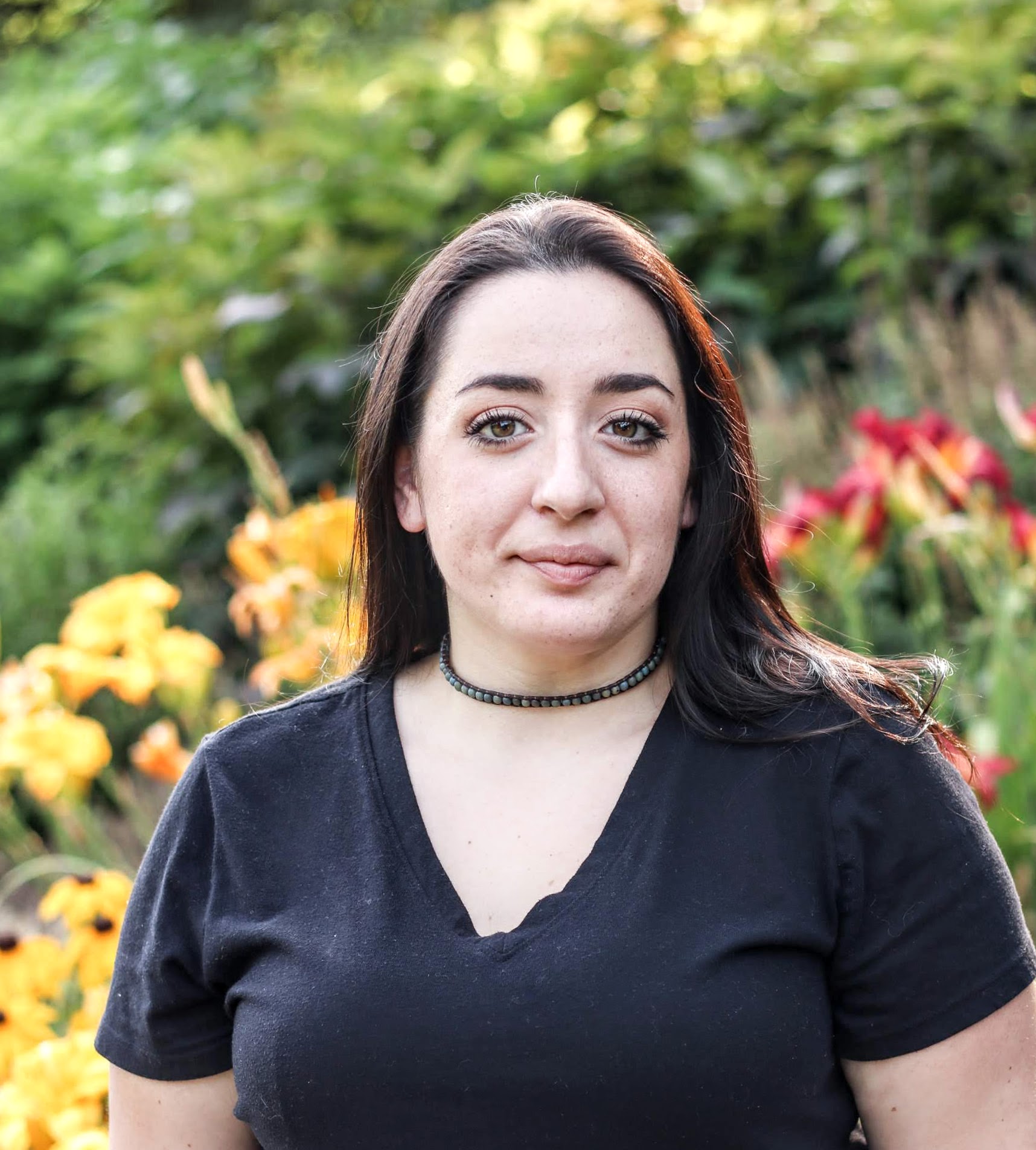 Antonella
Translator: Italian and English
My name is Antonella; I come from Naples, a beautiful city in southern Italy. I have been in the
Lancaster area since 2017, as I attended Lancaster Bible College, from which I recently
graduated. Since a very young age, I have always had a deep passion for languages, and I have
been a language learner ever since I can remember. My passions also include conversations
about food, music, and cultures.
Now that I have my bachelor's degree in Intercultural Studies
(TESOL), my desire is to use all that I have learned to help others learn as well. So, whether you
are looking to learn some Italian, or sharpen your English skills, I would be thrilled to work
alongside you, and help you confidently learn new skills to put to practice. I have been in your
shoes, and I still pride myself in being a learner. Therefore, I hope we'll be able to learn new
things together, as we walk in the exciting journey that language learning is.
Ahmadullah
Translator: Pashto, Dari, and English
My name is Ahmadullah Waziry, and I am from Afghanistan. I speak Pashto, Dari, and English and instruct English to Dari and Pashto.
I worked with Mission Essential Personnel from 2008- 2010 in Afghanistan. Then I worked for Solar Sky Construction from 2010-2018 as a CEO Translator and Interpreter, followed by several years as a translator for World Translation.
I enjoy spending time with my family and reading books.
I appreciate the opportunity to be a part of the Your Language Connection team to support the Afghani community through interpretation and translation.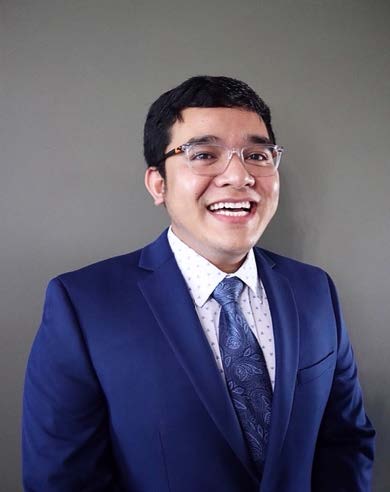 Sothearith
Translator: Khmer and English
My name is Thearith Chan. I was introduced to Your Language Connection by a family member, and I want to gain more experiences and at the same time help other people. I graduated my AA degree (Art and Science) from Moberly Area Community College (Missouri). Currently, I am an undergraduate student at the University of Missouri, majoring in Business Administration in my senior year. Since Khmer is my first language, I want to maximize my skills to help those in need. By joining Your Language Connection, I can reach to more people.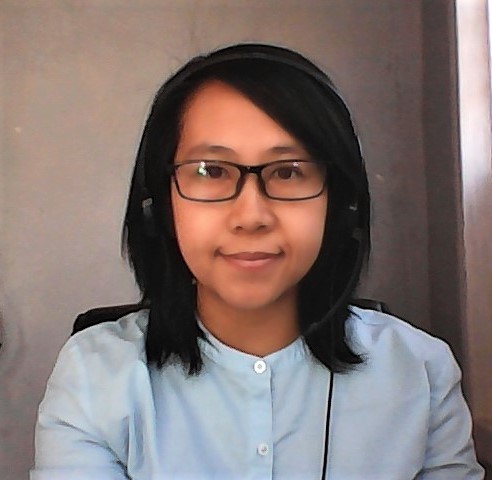 Nang Yin
Translator: Burmese and English
I am a certified English-Burmese interpreter and translator, have been working on a freelance basis for five years. I helped people through consecutive Interpretation by providing accurate interpretation at the meetings, lectures, training sessions, and community Interpretation through relaying concepts and ideas between languages.
I enjoy Travelling, Hiking, Reading and Playing musical instruments
I learned about YLC through a freelancing platform and I am glad I did that. It is rewarding to work for YLC as its purpose is to render the best service to the clients by bridging gaps between people and languages which I love the most. Your Language Connection is a dynamic place to work and grow through its training and kind support for its interpreters.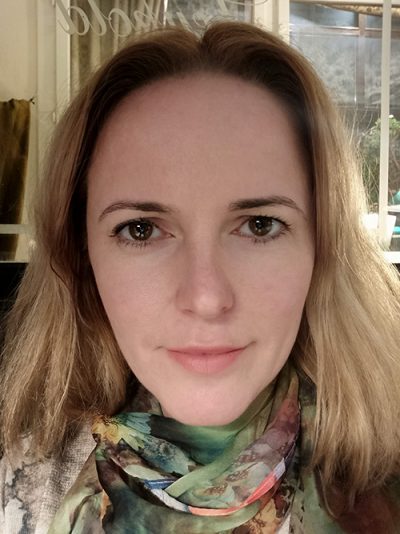 Olena
Translator: Russian, Ukrainian, and English
My name is Olena, and I was born and bred in Ukraine.
Having a University diploma of a translator and teacher of foreign languages, I worked as a technical translator for over 8 years and translated contracts, job descriptions, agreements, financial documents, technical manuals, catalogues etc. But translating all those technical and business documents didn't contribute greatly to my feeling of accomplishment. Eventually, I switched to tutoring kids and adults and teaching students at the university where I got my PhD in Pedagogy. However, a few years ago, I decided to get my translator career back on track and became a freelance translator/interpreter. This time I opt for something with a human touch.
I interpreted at wedding receptions and private meetings between foreign citizens and Ukrainian women. Every time I enjoyed this cross-cultural experience combined with a feeling of satisfaction I got from assisting people on their special private occasions. When I saw YLC's job post, the first thing which appealed to me was that I would be helping people, even from overseas. I feel truly blessed to work alongside people whose mission is to help others.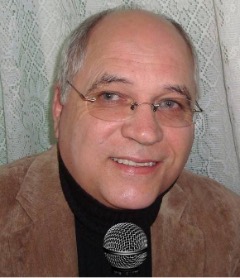 Helio
Translator: Brazilian Portugese and English
I am an advocate for students with learning difficulties. As a Postgraduate Professor of Neuroscience and Psychoanalyses applied to education, I teach teachers and parents how to identify students with these conditions, so they can help them find ways to overcome lower self-esteem and social dysfunction.
I have 19 years of experience as English – BR Portuguese Translation & Interpreter on simultaneous translations and interpreter at fairs, conferences and events. I have learned very quickly that I ought to be grateful for having had such opportunities in life.
I enjoy reading and writing. I am a writer with more than 12 books translated and published in Brazil.
I am very pleased to be part of Your Language Connection, so that I can broad my ability to help others to bridge the language barrier.
Just like YLC, I also strive for excellence, endeavoring to deliver the best service to the community.